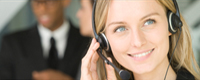 電話: +86-13256861470
携帯電話: +86-13256861470
Eメール: jessy@mallane.com
アドレス: 503、29ハイアールロード、青島、山東省、中国
QQ: 573524794



細部:
Faux Silk Lashes With Custom Logo


Our most popular 3D
Faux
Mink
Lash
! This volume and fullness
set of false lashes is ideal for achieving an Insta-worthy glam finish. Adds length, volume and seduction to any look, while still being incredibly lightweight for a comfortable wear.


· 3D Faux Mink Lash, 100% Vegan
· Thin and soft band, comfortable to wear
· Reusable up to 20 Wears
· Black Band And Invisible Band
· Tapered end technology, like natural eyelash
· Once you wear it you won't go back to traditional styles