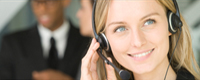 Name: Jessy Ma
Tel: +86-13256861470
Mobile: +86-13256861470
E-mail: jessy@mallane.com
Add: 7-2-302, Haier Road No.29, Qingdao, Shandong Province, China
QQ: 573524794



Product name : Short Stem Bottom Tape 3D 4D 5D 6D Fan Volume Lash Extensions

Product No. : MOMFVEE004
Details:
Item name
:
Short Stem Bottom Tape 4D Fan Volume Lash Extensions
Stem: Long Stem / Short Stem
Tape: Bottom Tape / Middle Tape
Material: PBT fiber from Korea
Occasions: Weddings, parties, holidays, daily wear;
Package: 3/12/16/20 lines per tray, single length or mix length per tray; as your require;
Thickness: 0.05, 0.07, 0.10, 0.15mm;
Fans: 2D, 3D, 4D, 5D, 6D, 7D, 8D, 9D and 20D
Color: Black; Other Colors
Descriptions:
1. Different curls, lengths and thicknesses are available.
2. It is easy to put on such eyelashes.
3. Non-toxic.
4. Russian volume fan lash extension: Easier and Faster